Top tips for a cheap, fun and healthy picnic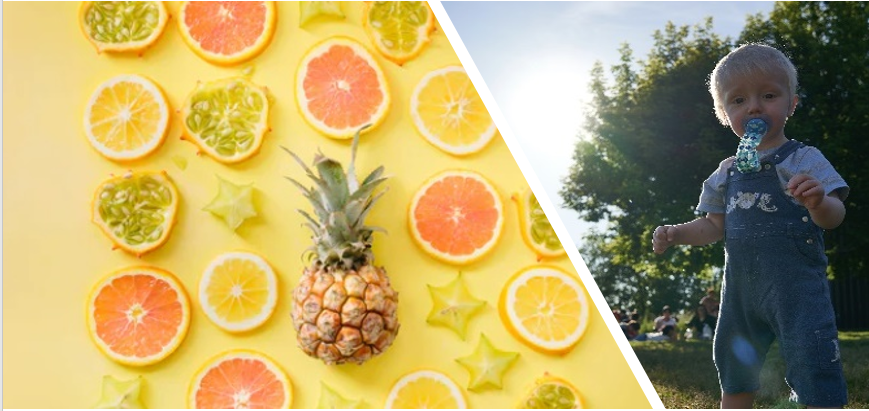 Where Can We Have a Picnic?
During lockdown, we have all realised how important nature and being outdoors is to us all. Our daily walks refreshed us, and the fresh air revived us. We know that the Vitamin D that we make from being outdoors helps to combat Coronavirus, and that regular contact with nature makes us happier and healthier, with long lasting benefits. Have fun with a ball or a kite while you are picnicking, and really feel all of the benefits. So, relax and head out for a socially distant picnic, either to the bottom of the garden, a friend's garden, or in one of the many local parks, Alexandra Park has a lot of space to socially distance, but don't forget Finsbury Park and Hampstead Heath is an appetite-building walk away. Further afield and a bus ride away is Trent Park in Enfield, or Colne Valley Park near Rickmansworth. To make a day of it, check the Wildlife Trusts nature reserves here, for places where you can engage with nature, and enjoy the landscape.
What Will We Eat?
We are crossing our fingers for some late summer sunshine! Put some bottles of water in the fridge or freezer to have some cold water on a warm day. The picnic spot may well have a water tap, or any café will fill up your bottle.
Fresh bread and cheese, and a few tomatoes make a very tasty picnic. If you are short of time, simply buy some tasty Dunn's pasties and cupcakes, then top up with cherry tomatoes and fresh fruit from the grocer's. If you want to get ahead, order from Dunn's a day ahead here. If you are planning on cooking up a storm at home though, here are some picnic recipes:
Tuna and tomato pasties:
Rub together 200g plain flour, 100g wholemeal flour, pinch salt and 150g butter. When it looks like breadcrumbs, stir in a little iced water until it comes together in a ball. Set aside while you make the filling.
Heat the oven to 200 C. Mix together 2 x 150g cans tuna in brine (drained), 2 chopped tomatoes, 3 chopped spring onions, and season well. Roll out the pastry and cut out circles – use a small plate as a guide, the size is not important, but it is better if they are even sized. Spoon a little filling into the middle of each circle, dab a little milk around the edge and fold over to seal. Brush all over with egg, if you like. Bake for 30 minutes until the pastry is cooked. Allow to cool before wrapping in foil to carry.
Tip: Add a fun factor: when the pasty is folded, add the initials of each person.
Courgette frittata:
Frittata is a great way to use up leftovers, or late summer veg. Fry a sliced red onion and 400g of sliced courgettes in olive oil over gentle heat for 10 minutes until soft. Meanwhile, preheat the grill. Mix together 6 eggs, 2 tablespoons water, 2 tablespoons chopped mint and seasoning. Pour this over the fried onions and courgettes, and cook for 4 – 5 minutes until just set on the bottom.
Grill for 4 – 5 minutes until the top is set and golden. When cool, cut into wedges or squares.
Tip: Instead of courgettes, use 200g diced ham and 50g sliced black olives.
Fruit is easy and cheap! Cut pineapple into wedges for a delicious dessert, plums are easy to eat and apples always go down well.
Chocolate and peanut loaf cake:
Appetites are keen in the open air, and a wholesome homemade cake is always welcome.
125g plain flour
50g wholemeal flour
1 tsp baking powder
3 tbsp caster sugar
100g smooth peanut butter
125 g sunflower spread, softened
3 eggs, lightly beaten
2 tablespoons apple juice
100g chocolate chips
1 large dessert apple, chopped
Prepare a 1kg/ 2 lb loaf tin. Preheat the oven to 180 C.
Mix together all of the ingredients in a large bowl.
Spoon evenly into the prepared tin, and bake for 1 hour in the middle of the oven.
Allow to cool before slicing.
Tip: this cake can be successfully frozen, make 2 cakes at a time and freeze in individual wrapped slices for packed lunches.
What Fun Will We Have?
Don't forget to pack the most important thing – some fun! A kite is always good fun, for any age. Soup Dragon stock child-friendly kites, click here for family kite fun, they have a super cool shark kite. A ball is the most versatile – for football, rounders, piggy in the middle, and generally kicking about. Soup Dragon have everything that you need for outdoor fun – rocket footballs, hoola hoops and a ball for every occasion, click here for the website.
All that is left to do is check the weather, and pack a raincoat or sunhat – or both, this is the English summer. Take a rubbish bag with you and head off into the great outdoors.
Be safe. I would not recommend taking rice, or prawns for picnic food. Keep everything as cool as you can by wrapping in newspaper, or using cool bags and cool packs.