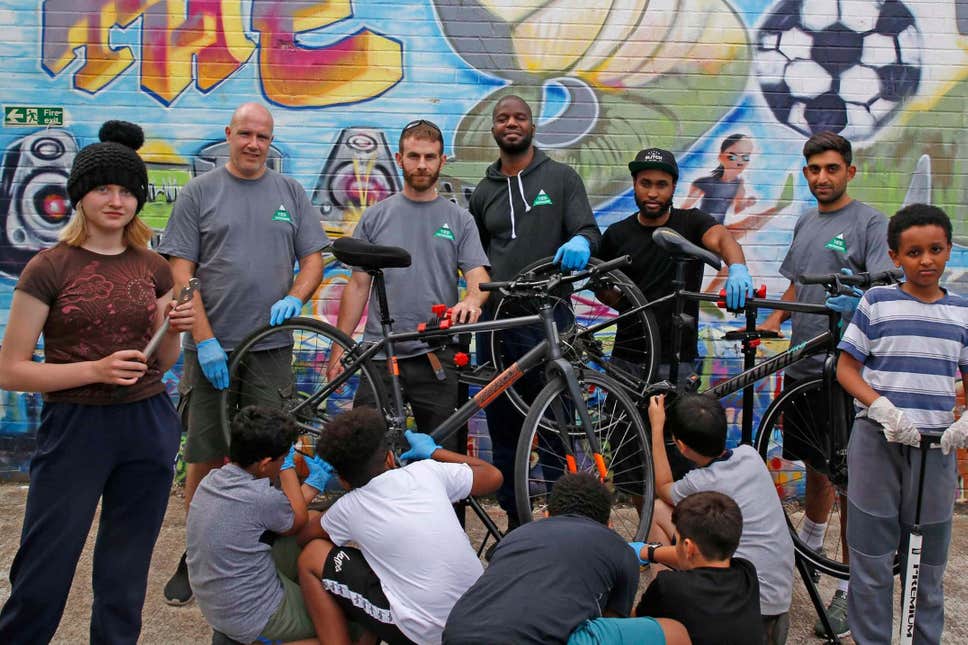 Over 500 people come and help us out each year. Many engage with our Fun Run and the Whitecross Street Party. Some people help on a one-off basis, others by giving a few hours every week. If you have some time in which you could share your skillset, to help a young person write their CV, to support them in preparing for an interview, to help with a gardening project or to host an events, we would love to hear from you.
Fundraising Events Volunteer
Crouch End & the City of London
Would you enjoy helping support our work in your community? We hold local fundraising events each year, in support of our charity, and which we can only run with volunteers.. If you want to find out more about events and volunteering for us, please get in touch.
Our aim is to raise funds to enable members of our community to thrive. Your support allows us to provide much needed services for some of society's most vulnerable groups, including young people at risk of homelessness, through our housing, childcare and health and well-being services.
English Language Volunteer
Crouch End, Hackney, the City of London
Are you an experienced ESOL teacher, do you have experience of working with or teaching people with English as an additional language? We are looking for a volunteer who can work with residents in small groups to improve their spoken and written English. Improved language skills will open doors to residents and allow them to access job opportunities that might otherwise be closed to them. The YMCA would provide a DBS check and travel expenses.
Money Management Volunteer
Crouch End, Hackney, the City of London
Are you a financial whizz? Are you brimming over with money-saving tips and budgeting ideas? We need your skills here at the YMCA. We are looking for someone to run a weekly money management workshop here in our computer room for up to eight of our residents at a time. We would run a DBS check for you and pay any travel expenses that you incur.
Football Coach Volunteer
Crouch End
Qualified level 1 and 2 football coaches wanted with at least one year's experience of coaching children, to help run football sessions on Saturday mornings from 9.30am-12.30pm.